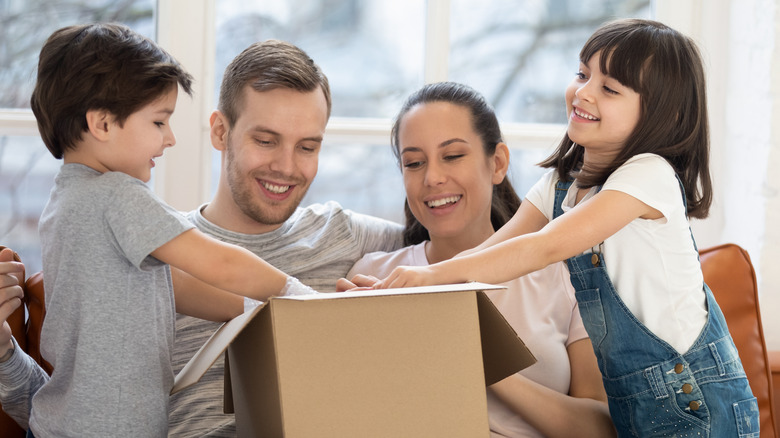 If you haven't yet felt the electrifying suspense and utter glee involved in opening up a subscription box, you're probably wondering what all the fuss is about. Well, there's a reason the relatively new industry has ballooned in the past decade to make up a significant chunk of the retail market. Between 2014 and 2018 alone, the industry grew by a colossal 890%, and in 2019, more than half of online shoppers said they subscribe to a subscription box service (via Clutch). 
Writing for Forbes, Greg Petro chalks the phenomenon up to several things. Firstly, people are realizing that when it comes to choices, more is actually less. That is, the more options consumers have at their fingertips, the harder it is for them to decide. With subscription boxes, the choices are largely made for you, although the products are typically still catered to your specific interests and needs. Petro also notes how unboxing gives people a powerful rush of dopamine that comes from all the buildup of a reward being fulfilled. 
Due to their wild popularity, there are now thousands of subscription box services for people of every stripe, including parents and kids. Here's the cream of the crop.
These subscription boxes are every new parent's dream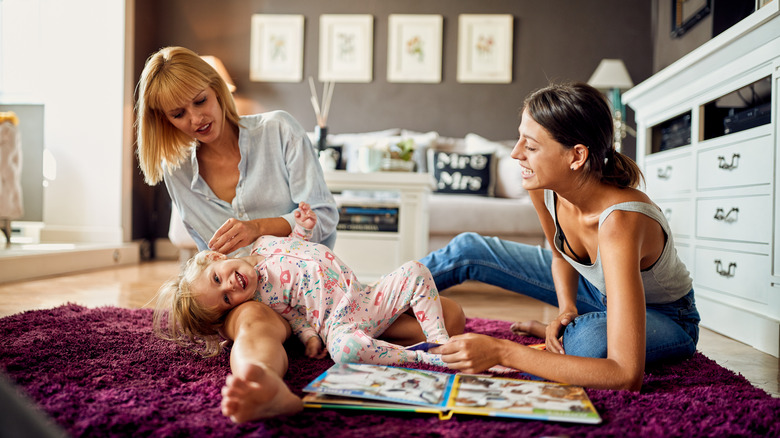 For brand spanking new parents, My Subscription Addiction recommends a number of different subscription boxes. First, there's Panda Crate, which ranks as the best option for baby bonding toys. The maker of the box, KiwiCo, also offers a handful of other monthly "crates" to choose from, each containing STEM-themed projects and interactive toys geared toward a specific age group. Hoppi Box, on the other hand, contains Montessori-inspired developmental toys that are sure to kick your child's thirst for learning into high gear. Plus, all the products and packaging are sustainably made. For parents who want to stay on top of the trends, Why and Whale is the perfect service. Its monthly box is filled to the brim with books, toys, and apparel "for the little trendsetters in your life." There's also The Preschool Box, which is curated especially for toddlers and a portion of the proceeds goes toward school supplies for children in an Ugandan orphanage.
For all the soon-to-be moms out there, Bump Boxes are made just for you. Each box comes with 4 to 8 items that help you flourish during pregnancy and prepare for life as a parent. They even have options for new dads!
These big kids subscription boxes are sure to spark plenty of smiles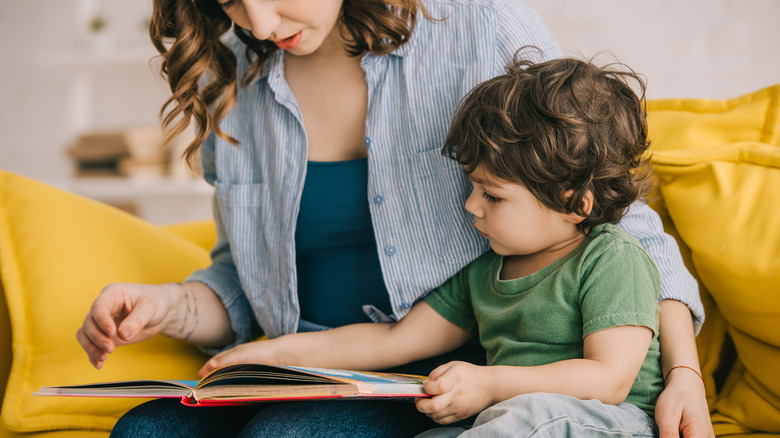 After spending the better part of a year stuck at home due to lockdown and school closures, it's getting tougher and tougher for kids to keep themselves occupied indoors. That's where subscription boxes come in handy. From science experiments to socks and books, there's a box out there for every child (via Good Housekeeping).
With Little Passports, early explorers can get to know a new country and culture every month, all the while adhering to travel restrictions. Perfect for the bookworms of the bunch, Literati's boxes contain five brand new titles every week, which you can either return after a week or purchase for a discounted price. Another great literary option is the Just Like Me! Book Box, which sends your kiddo 2 to 3 children's books that feature characters of color each month. Give yourself a break from the kitchen by letting your kid try their hand at dinner with KidStir. These kid-friendly cooking kits provide easy-to-follow recipes, tiny tools, and pre-printed shopping lists. Lastly, Sensory TheraPlay boxes, which are created by an occupational therapist, contain sensory toys for children with developmental delays, neurological impairments, emotional disturbances, and autism spectrum disorders.
These fan-favorite subscription boxes let parents treat themselves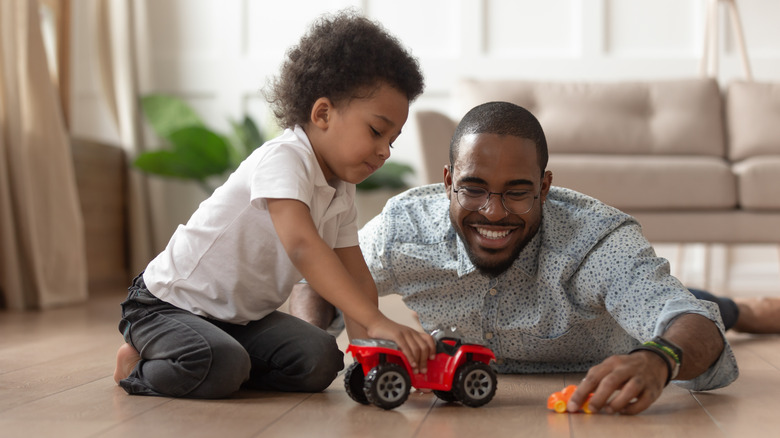 Subscription boxes are perfectly timed to give you a crate full of goodies just when you reach the end of your rope dealing with wild and helpless littles. A couple of the best options for moms include Moms + Babes, which was started by the actress and country singer Jana Kramer with the help of her friend, Sarah Boyd. There's also the aptly named Boxy Momma subscription, which focuses on "self care, household essentials, helpful mom hacks, sanity savers, and so much more." Their boxes feature all the things that an overworked mama needs, so don't miss out on this one. 
Fortunately, dads don't have to miss out on all the fun. The Rad Dad Box is ideal for doting fathers who want to forge a strong bond with their little ones. Then there's Craftsmen Crate, which gives dads something to do with their hands besides changing diapers, picking up toys, and baby-proofing.
Lastly, for busy parents who struggle to find time to rekindle their romance amidst all the chaos of rearing children (i.e. all parents), date night subscription boxes are your saving grace. You provide the wine and Adults & Crafts will provide all the materials necessary for a DIY paint and sip class. For a more personalized experience, try out Happily, a service that sends out activities uniquely suited to you and your partner's interests. So go pick out a box for your kiddo, self, or partner, and get your unboxing on!
Source: Read Full Article