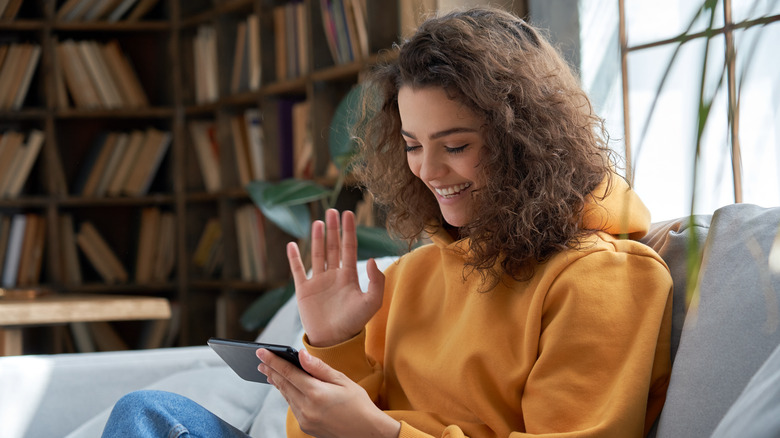 Whether you're looking to find your soulmate or simply want to meet up for fun, you might consider signing up for a dating app. There are currently 44.2 million online dating users in the United States, with 26.6 million utilizing apps (per Statista). And even a worldwide pandemic couldn't slow that down. In fact, according to Fortune, OkCupid reported a 700% increase in dates from March to May 2020, while video calls on Bumble surged by 70%.
"I think the pandemic is making people more receptive to online dating," Dr. Jess Carbino, a former sociologist for Tinder and Bumble, told Inside Hook. "I think that people are realizing there's a strong need for human connection as a result of COVID, and that relationships are vital and essential to their wellbeing. So I think it's really pushed many people in the direction of embracing online dating for its ability to fulfill a need for romantic partnership."
Not sure which app is right for you? Here are some of the best dating apps to check out in 2021.
eHarmony is for singles looking for long-term love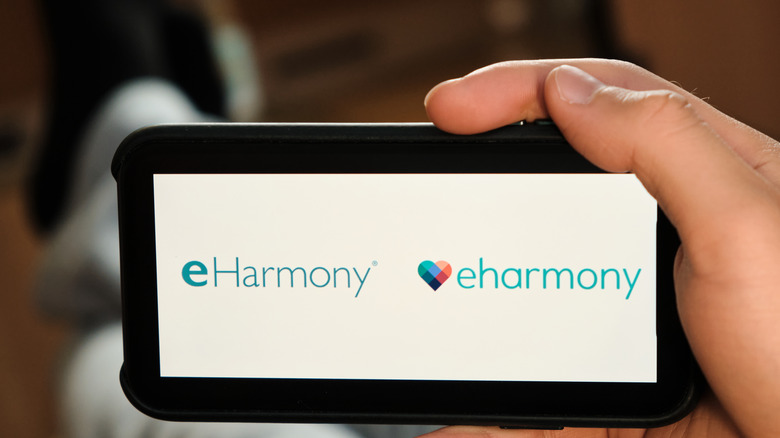 For those looking for a serious relationship, eHarmony is the dating app for you. There are more 29 million members in the U.S. using it, with 16 million active every week (per Observer). Most users are in the 25 to 34 (and 35 to 44) age range, with the majority educated with stable jobs and lifestyles. And the ratio of males to females is nearly equal. So it's not surprising that more than 400 million users have met and married someone while using the app's "compatibility matching system," according to data from TigersofTinder.com. The site explained that eHarmony's "data-driven, selective methodology is the reason why [it] is an excellent alternative for anyone searching for a long-term relationship."
Bumble is for women who want to take charge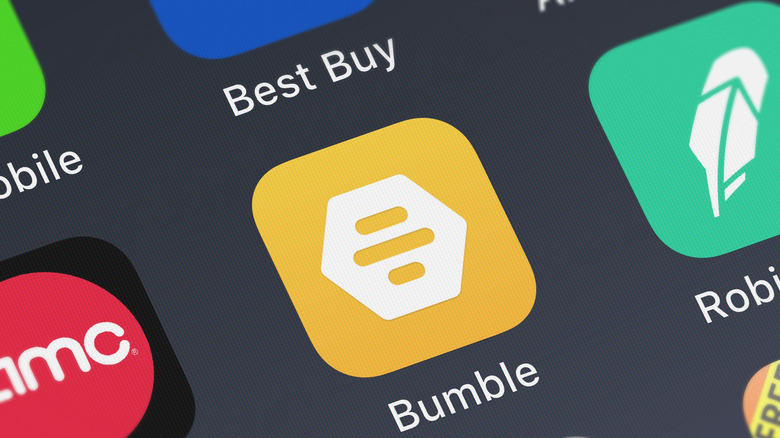 This free dating app allows women to make the first move. In fact, women must message their potential dates first, and if the guy doesn't respond within 24 hours, he loses the potential date. Men cannot reach out to a woman unless she has shown interest in him first. The app integrates with Facebook, Spotify, and Instagram, and accounts are verified to ensure fake accounts are eliminated (per TigersofTinder.com).
Bumble does share a lot of the same features of Tinder (such as swiping), which makes sense since it was created by one of Tinder's co-founders. "Bumble is an excellent choice for women who have safety and privacy concerns — and men who don't mind letting women make the first move," according to PC Magazine.
Hinge is one of the more innovative apps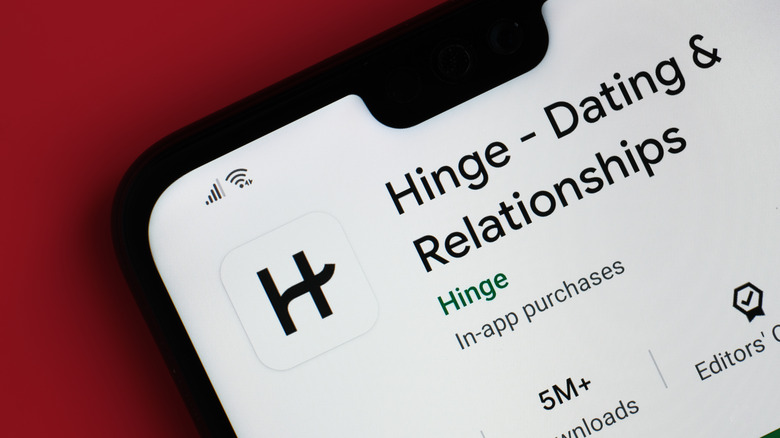 Founded in 2012, Hinge was completely rebranded in 2015 and is now one of the most innovative dating apps on the market. Jean-Marie McGrath, the spokeswoman of Hinge, told Dating Scout that the app has a 50-50 gender ratio. In addition, more than half of Hinge's singles reside in the U.S., with the majority being professionals aged 24-32 looking for a serious relationship. In fact, Hinge's creators say the app was "designed to be deleted," since members are encouraged to get rid of it once they've made a meaningful connection with someone. And the app encourages safety, allowing members to report someone "who was disrespectful and uncourteous," as well as provide private feedback to the Hinge team about a date. 
OkCupid is free and inclusive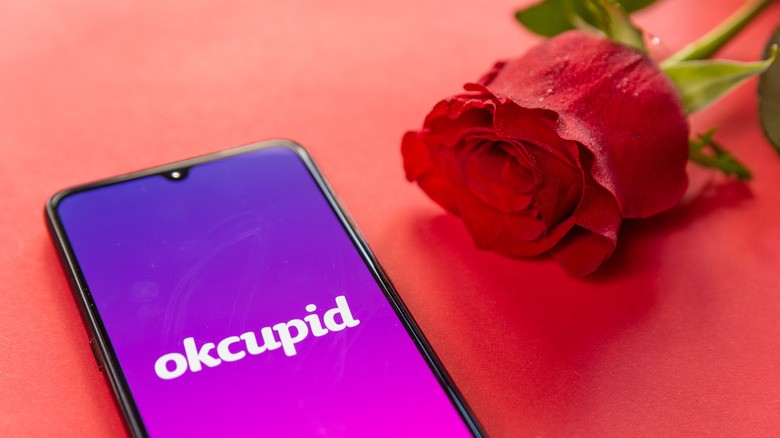 There's a reason why OkCupid is so popular with singles: Most of the app can be utilized for free! Owned by Match, the parent company of Hinge, Tinder, and POF (Plenty of Fish), OkCupid manages to collect enough information during the signup process, allowing "you to make informed match suggestions, which saves you the time you would otherwise spend sorting through hundreds of profiles," according to PC Magazine. And OkCupid is completely inclusive, offering a variety of identification options for gender and sexual identities. While users need to swipe on potential matches, they won't be able to message the other person without matching with them first. 
Raya is an exclusive app popular with celebs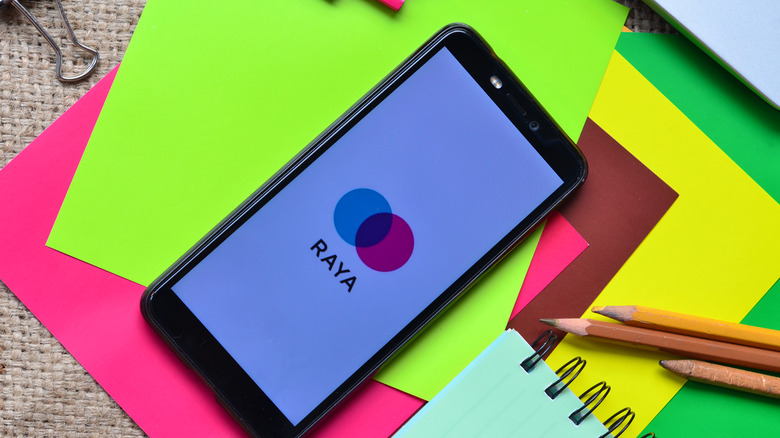 Raya is one of the most exclusive dating apps on the market, which is why it's so popular with A-listers including Ben Affleck, Drew Barrymore, Channing Tatum, and Demi Lovato (per Page Six). Launched in 2015, Raya is pricier than some other apps on the market — around $7/per month — and allows you to chat with people around the world, as well as connect the app to your Instagram account. While Chelsea Handler called Raya "her favorite app" during the pandemic, Barrymore had less luck on it.
"I did terribly, too," she told Andy Cohen. "I got stood up, and I didn't match with anyone. And my friends gave me this sort of bloated sense of false confidence. They were like, 'You should try it. You will do great.' It was a car wreck."
Source: Read Full Article