The increased availability of cannabis throughout the United States, combined with the fact that approximately 115 Americans die every day as a result of opioid overdose, has pushed many individuals suffering from chronic pain to take it upon themselves to choose medical marijuana as a mid-level analgesic alternative.
Image Credit: ElRoi / Shutterstock.com
In addition to pain treatment, many individuals choose to consume cannabis to self-treat their symptoms of a variety of other health conditions such as anxiety and depression.
Although some states still require a medical professional to prescribe cannabis for the treatment of a specific health condition, many individuals have chosen to self-medicate with cannabis. In order to evaluate the efficacy of self-prescribed cannabis treatment, several studies have analyzed data acquired from the highly popular application known as ReleafAppTM.
What is ReleafAppTM?
The ReleafAppTM was originally developed in 2016 by founder Franco Brockleman in an effort to provide a platform for medical cannabis users to track their experiences with this treatment alternative and evaluate which cannabis-based products and routes of administration provided them with the greatest level of symptomatic relief.
After a user logs in to their profile on the ReleafAppTM, he/she is asked to document the strain, potency, and formulation of their cannabis medication. The user is then asked to rate their own pre-dosing symptom severity on a scale of 0, which represents no apparent symptom level, to 10, which represents the most severe symptom experience.
Users are then asked to select the time in which they have consumed their cannabis medication and finally complete a post-dosing symptom severity rating on the same 0 to 10 scale. The ReleafAppTM also allows users to evaluate any negative experiences of their cannabis use by selecting between 27 possible negative symptom categories and 42 different side effects, which are referred to as 'feelings' in the application.
Gathering Data with ReleafAppTM
A recent study evaluating the efficacy of self-prescribed cannabis use and symptom relief analyzed data acquired from over 2,830 patients and 13,368 individual cannabis administration sessions. This study is the largest observational study, to date, that has analyzed the patient-reported symptom severity ratings and experienced side effects following cannabis consumption.
In terms of evaluating patient-reported symptom severity levels, the researchers found both clinically and statistically significant reductions to be achieved in each symptom category on the ReleafAppTM. The impressive symptom relief reported by these patients indicates that cannabis could, in fact, be a more effective substitute for various pharmaceutical medications that are often associated with harmful drug interactions and unwanted side effects.
When evaluating the occurrence of negative side effects to their cannabis use, a majority of ReleafAppTM users reported positive side effects, such as more relaxed, peaceful, and comfortable states, as compared to any negative side effects such as paranoia, confusion and/or headaches. In fact, ReleafAppTM users who reported positive side effects of their cannabis use were more likely to report greater symptomatic relief as well.
Conclusion
As compared to randomized clinical trials that have been used to evaluate the efficacy of cannabis treatment for a variety of health conditions, the ReleafAppTM has provided a platform for a myriad of different factors to be considered when evaluating patient experiences and their treatment decisions.
Although the lack of control groups in this study limits the validation of its observational research design, the ReleafAppTM provides the scientific community with a valid assessment of patients' medical treatment decisions in real-time. Overall, the findings of the current study successfully demonstrate that self-directed cannabis treatment provides significant improvements in self-reported symptom severity.
Sources
"What Releaf is all about" – Releaf
Stith, S. S., Vigil, J. M., Brockelman, F., Keeling, K., & Hall, B. (2018). Patient-Reported Symptom Relief Following Medical Cannabis Consumption. Frontiers in Pharmacology 9(916). DOI: 10.3389/fphar.2018.00916.
Li, X., Vigil, J. M., Stith, S. S., Brockelman, F., Keeling, K., & Hall, B. (2019). The effectiveness of self-directed medical cannabis treatment for pain. Complementary Therapies in Medicine 46; 123-130. DOI: 10.1016/j.ctim.2019.0.022.
Further Reading
All Cannabis Content
CBD Oil: Health Benefits and Risks
Cannabis and Psychosis
Hemp Seed Oil Health Benefits
Cannabinoid Analysis Techniques
More…
Last Updated: Nov 25, 2019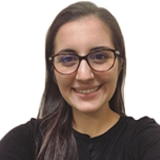 Written by
Benedette Cuffari
After completing her Bachelor of Science in Toxicology with two minors in Spanish and Chemistry in 2016, Benedette continued her studies to complete her Master of Science in Toxicology in May of 2018.During graduate school, Benedette investigated the dermatotoxicity of mechlorethamine and bendamustine, which are two nitrogen mustard alkylating agents that are currently used in anticancer therapy.
Source: Read Full Article