Introduction
What is the Vertical Route of HIV Transmission?
Study of Mother-to-Child Transmission
Further Analysis and Study
Is Vertical Transmission of SARS-CoV-2 Possible?
References
Further Reading
---
A critical component in analyzing the development and spread of viruses is the mechanism by which it is transmitted.
Transmission of viruses occurs in two different ways: horizontally and vertically. In horizontal transmission, viruses are transmitted among individuals of the same generation, while vertical transmission is the process in which mothers directly pass viruses on to their children.
What is the Vertical Route of HIV Transmission?
Transmission of HIV infection from mother to child is commonly cited within the vertical transmission of infection. HIV-positive women can pass the virus to their babies during pregnancy, childbirth, or breastfeeding.
During pregnancy, the mother's blood enters the baby through the umbilical cord, and during childbirth, the baby also encounters blood and vaginal secretions. Now, there are special antiretroviral drugs that allow a woman who has previously received certain preventive treatment to give birth to a healthy baby in 98% of cases.
Breast milk can also contain the virus, so it is recommended that a young mother infected with HIV stop breastfeeding and replace breast milk with formula milk.
Study of Mother-to-Child Transmission
Mother-to-child transmission is the dominant route of infection among children (WHO). Data on the frequency of vertical transmission fluctuate between studies and among population groups. Historically, according to the World Health Organisation (WHO), the frequency of vertical transmission in Europe is 15-20%, in the US 15-30%, and in Africa and Asia, it is 25-45%.
The introduction of antiretroviral treatment during pregnancy has reduced the incidence in developed countries. It has been established that intrauterine HIV infection can occur in any trimester of pregnancy, during childbirth, and during the postpartum period. It has been proven that HIV can be transmitted from mother to fetus/newborn in the following ways:
transplacental
hematogenous
ascending – through the amniotic membranes and amniotic fluid
iatrogenic – in diagnostic and therapeutic invasive interventions
breastfeeding
Transmission of infection from mother to child is associated with maternal factors or factors affecting childbirth, as well as breastfeeding. The frequency of transmission of the virus during breastfeeding is 12-20%.
Further Analysis and Study
The risk of vertical transmission increases if the viral load is 10,000 copies and the number of CD4+ lymphocytes is less than 500 per 1 µl of blood. There is a strong relationship between viral load and the risk of transmission, both in the case of intrauterine transmission and during delivery. Some viral subtypes are thought to be more likely to be transmitted than others, but there is no quantitative evidence.
The condition of the placenta also plays a role in the transmission of HIV from mother to child. An association has been described between chorioamnionitis and increased transmission, as well as premature placental abruption. Prematurity may also be associated with increased transmission capability.
An anhydrous period of more than 4 hours, as well as a duration of labor of more than 12 hours, promotes the interaction of the fetus with the fluids of an HIV-infected mother and increases the risk of transmission.
The presence of HIV DNA in the genital tract has been associated with severe immunosuppression and vitamin A deficiency. Virus shedding may be influenced by sexually transmitted infections or other causes of inflammation, as well as a local immune response.
The most common complications of HIV infection are fetoplacental insufficiency (FPI) and intrauterine growth retardation (IUGR). The frequency of FPI is up to 50-60%. This is due to impaired microcirculation in the placenta because of the destructive effect of HIV on blood cells (lymphocytes, erythrocytes, and platelets), activation of the CEC, and subsequent damage to the vascular endothelium, which further leads to disruption of the trophic, metabolic, endocrine, and antitoxic functions of the placenta.
What is Vertical Transmission?
Is Vertical Transmission of SARS-CoV-2 Possible?
For a long time, there was no clear evidence of vertical transmission of COVID-19 from mother to child in scientific literature. According to J. Yan et al. on pregnancy outcomes in 116 women infected with SARS-CoV-2 during pregnancy, and on neonatal progression in their children, COVID-19 was not associated with an increased risk of preterm birth.
Researchers have also not received evidence of vertical transmission of COVID-19 when the mother is infected in the third trimester of pregnancy.
N. Li et al. reported 17 children born to mothers who were infected with SARS-CoV-2. The rate of preterm birth was 23.5% and the rate of low birth weight was 17.6%; both rates were higher than in the general population, but this was due to pregnancy complications rather than COVID-19 itself.
H. Zeng et al. published data that none of the 6 children born to women with COVID-19 were infected with SARS-CoV-2, but 2 infants had an elevated level of immunoglobulin M (IgM) in the blood.
Newborns can still become infected with SARS-CoV-2 through close contact with infected mothers. Thus, scientific literature data do not exclude the risk of vertical transmission of a new coronavirus from a pregnant woman to a fetus. There is an urgent need to further explore the potential for vertical transmission of SARS-CoV-2.
In addition, newborns can become ill with COVID-19 postnatally through close contact with sick mothers or relatives.
References
Yan J., Guo J., Fan C. et al. (2020). "Coronavirus disease 2019 (COVID-19) in pregnancy women: a report based on 116 cases". American Journal of Obstetrics and Gynecology.
Li N., Han L., Peng M. et al. (2020). "Maternal and neonatal outcomes of pregnant women with COVID-19 pneumonia" Clinical Infectious Diseases.
Zeng H., Xu C., Fan J. et al. (2020). "Antibodies in infants born to mothers with COVID-19 pneumonia". JAMA.
Zamaniyan M., Ebadi A., Aghajanpoor Mir S. et al. (2020). "Preterm delivery, maternal death, and vertical transmission in a pregnant woman with COVID-19 infection" Prenatal Diagnosis.
Jaan A, Rajnik M (2021). "TORCH Complex". National Center for Biotechnology Information, U.S. National Library of Medicine. Retrieved 18 April 2022.
Lee, M.-J.; Hallmark, R.J.; Frenkel, L.M.; Del Priore, G. (1998). "Maternal syphilis and vertical perinatal transmission of human immunodeficiency virus type-1 infection". International Journal of Gynecology & Obstetrics.
Stewart, Andrew D.; Logsdon, John M.; Kelley, Steven E. (April 2005). "An empirical study of the evolution of virulence under both horizontal and vertical transmission". Evolution.
Further Reading
All Coronavirus Disease COVID-19 Content
The COVID-19 Pandemic: What have the experts learned?
What Mutations of SARS-CoV-2 are Causing Concern?
Why Can Women Fight COVID-19 Better Than Men?
How has COVID-19 Changed the Delivery of Care?
More…
Last Updated: May 18, 2022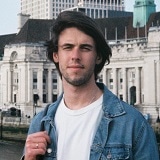 Written by
Dmitry Dorofeev
After completing his bachelor's degree in market research and psychology in 2019 in New Zealand and Germany, Dmitry moved to London to pursue a career within the healthcare sector to oversee research projects in science and medicine, with a focus on how innovative technologies help drive and shape this industry.
Source: Read Full Article