Nelson Dellis is gearing up to summit the world's highest mountain peak—for the fourth time.
The 35-year-old hasn't made it to the 29,029-foot peak of Mount Everest just yet, but he's come seriously close. In 2011, his oxygen mask froze and stopped functioning at 26,000 feet. When he got within 170 feet from the top, he felt sluggish, lethargic, and it didn't feel worth the risk to continue.
He returned years later, but the blistering cold and windy weather conditions kept him from the reaching the top. "I didn't want to lose my fingers and toes," he says. (Can you blame him?) Then, in 2016, Dellis got sick during his climb, and his lungs weren't strong enough to take on the remainder of the mountain.
https://www.instagram.com/p/BRDwqRAAyNV/
The ultimate selfie. 80mph winds, freezing temperatures, at 8000 meters, and tents torn to shreds. No shelter in this weather is no fun. After climbing up the Lhotse Face on #Everest in ridiculous conditions, we reached the South Col only to find it in ruins with nowhere to take refuge from the blasting wind. One of the worst climbing days I've ever faced. #CelebrateDiscomfort #SteppingOut @cotopaxi
A post shared byNelson Charles Dellis (@nelzor) on
While any of those experiences would be enough to make many mountaineers throw in the towel, Dellis is giving it one more shot. With a wife of two-and-a-half years and a 7-month-old son at home, he says he'd be lying if he didn't feel some pressure to reach the top and make this summit his last.
This time, he's preparing for the two-month climb more efficiently than ever. With three so-close-he-could-taste-it attempts under his belt, he knows exactly what his body—and mind—needs to get there.
Getting acclimatized to the high altitudes is half the battle.
The climb, which Dellis will start in Tibet, isn't a straight shot up. In fact, he says, the most important part is getting your body acclimatized to the high altitudes, which takes about a month. To do this, climbers will hike to the first base camp, sleep there, then hike to a higher base camp and sleep there. "That part is super physical," Dellis recalls.
The second month of the trip is a waiting game. "Because the top of the mountain sits in the jet stream, it's constantly blasted with 100-mile-an-hour winds," Dellis explains. For a few weeks in May, the jet stream lifts and the winds calm down. "That's when people try to sneak in and attack the mountain," he says.
"The mountain sits in the jet stream, so it's constantly blasted with 100-mile-an-hour winds."
By that point, Dellis says, "everything hurts." It's all about putting one foot in front of the other, no matter how slowly. "This part of the trip is more of a mental challenge than anything else. Your ability to keep going has to do with what you're doing inside your head," he explains.
Dellis was no stranger to a mental challenge when he started mountaineering.
Dellis regularly competes in national memory games, which include recalling anything from huge numbers to names, faces, and even lines of poetry. As a 4-time USA Memory Champion and the "Grandmaster of Memory," he's a true talent.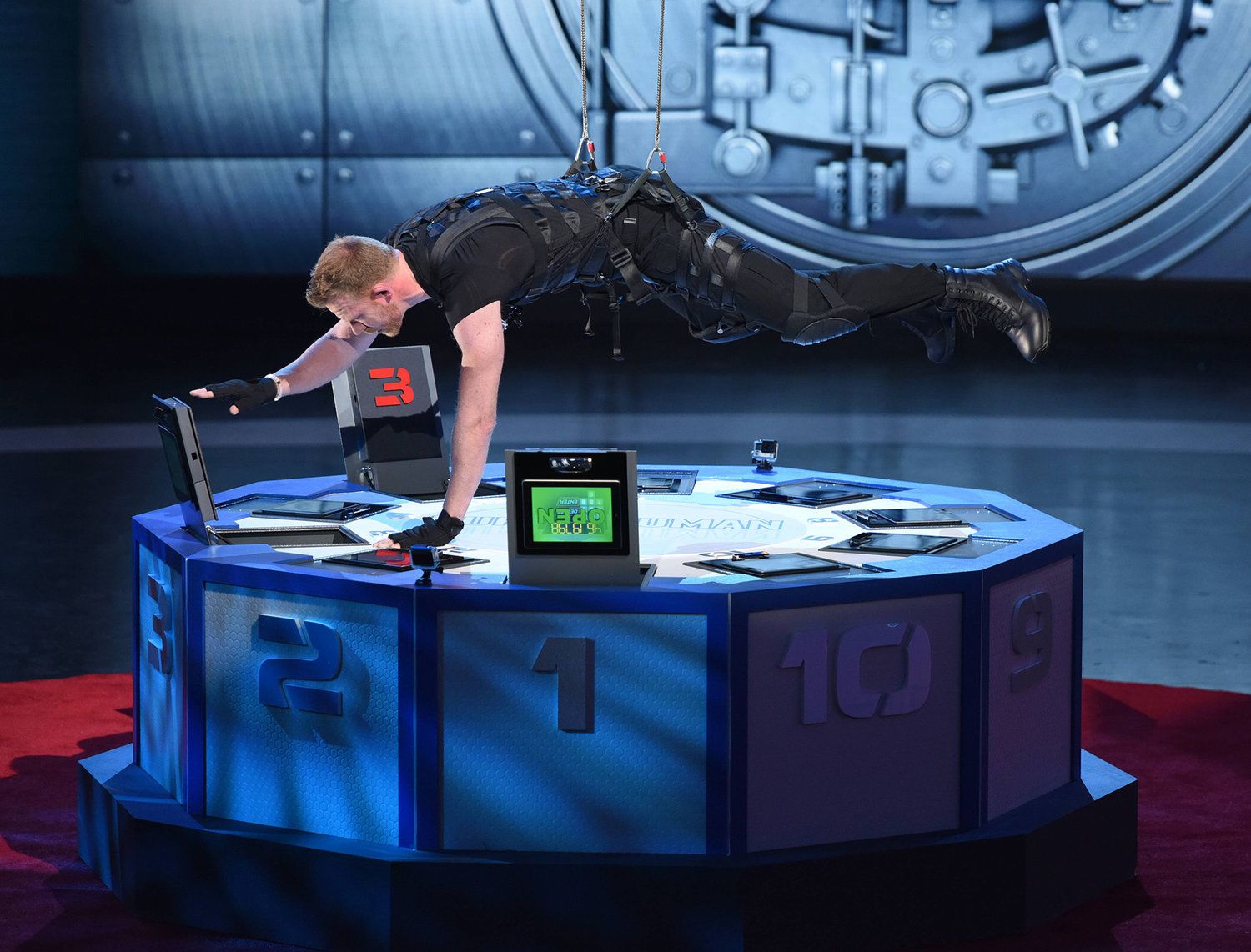 Michael Becker
His success in memory games taught him how to push himself mentally, and it made him want to see how else he could challenge himself. Going for the top of Everest a fourth time is one way he's doing just that.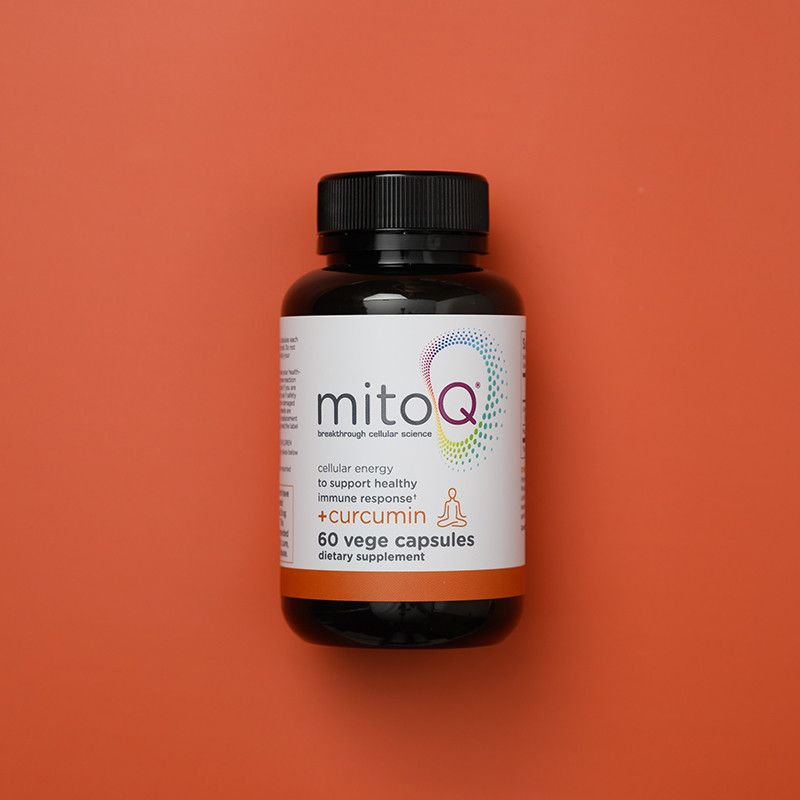 To stay sharp for upcoming competitions and condition his mind for the mental challenge of climbing Everest, Dellis spends a chunk of his day doing memorization drills. If he's working on memorizing cards, for example, he'll practice memorizing the order of four or five decks. In the past few months, he also started taking the antioxidant supplement MitoQ + Curcumin.
It targets the mitochondria (throwback to biology class—that's the powerhouse of the cell), helping them function more efficiently, Dellis explains. It's also designed to support healthy brain function, mental clarity, and focus, which Dellis says has made a real difference in his pre-Everest training.
"I feel like a fresher and slightly sharper version of myself when taking the supplements daily," he says. MitoQ also helps him tune out distractions, which improves his memory training, he adds.
Leading up to the climb his workout routine changes dramatically.
When he's not prepping for Everest, Dellis is a CrossFit regular and a high-intensity workout fiend. But in the months before a climb, he cuts back on those in favor of longer, lower-intensity workouts.
Rather than an hour at CrossFit, he'll jump on the rower or the bike for a few hours. (Yes, hours!) He'll also focus on weight training to strengthen his back and his legs, which need to be in peak condition to summit the mountain and carry all of his supplies.
https://www.instagram.com/p/BhxFatuDaDL/
Throwback to last weekend. Makin' that #climbformemory t-shirt do some WORK. #tbt #crossfitcomp
A post shared byNelson Charles Dellis (@nelzor) on
Mountaineers can drop 30 pounds during the two month trip.
When it comes to his diet, the month gearing up to leave for Everest is the only time Dellis doesn't think much about the quality of his diet. "When I want to eat something, I eat," he says, explaining that mountaineers can drop around 30 pounds during the two-month trip.
"You're constantly being depleted of your calories, just by being at that altitude," he says. "It's hard to make up those calories, since you can't cook too much food up there." Packing on a few extra pounds before the trip is something Dellis now knows is a must.
Dellis knows he's doing everything he can to set himself up for success.
Dellis will leave to take on Everest next May. This is when the heavy winds lift and just before monsoon season hits. He feels confident that he's done everything he can to set himself up for success, and will continue training until he leaves for Asia.
After that, all that's left to do is pack his bags (which will be filled with all of his cooking supplies, a lightweight camera to take photos, as well as his trusty MitoQ) and take the mountain foot-by-foot (and step-by-step) until he reaches the magic number: 29,029.
Source: Read Full Article