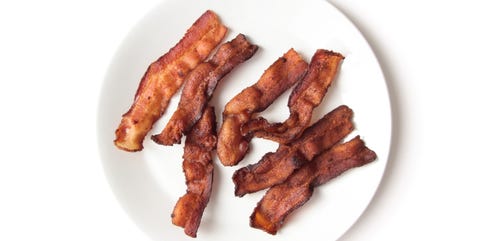 The ketogenic diet is notorious for being kind of high-maintenance—if you're sticking to the true, clean-eating version, that is. (Sorry, dirty keto.)
Meal prep can be an excellent way to stick to the keto diet successfully.
"Prepping for meals (especially on the keto diet) takes the effort out in the moment when it matters, and conquers 'decision fatigue' during your busy times," says Annessa Chumbley, R.D., registered dietition and nutrition consultant to Premier Protein.
Keep yourself on track by putting these keto-friendly foods on your grocery list for your next meal prep cooking session.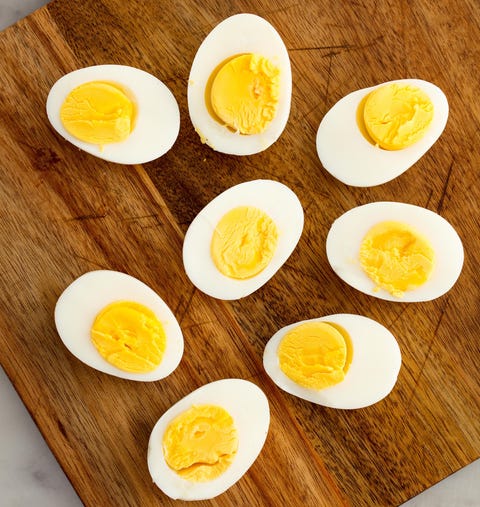 Ethan Calabrese
Hard-Boiled Eggs
Eggs are the most convenient 'fast food' ever," says Chumbley. Hard boil several on Sunday night, shell them and keep them in a clear container in the refrigerator. Typically they last in the refrigerator for 5 days.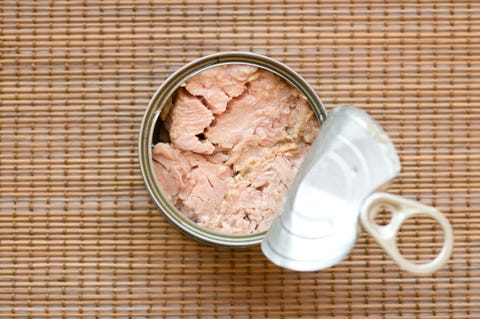 Getty Imagesurguplu
Canned Tuna
Prep a tuna salad into containers for the week by adding (mayo or Greek yogurt) chopped celery, hardboiled egg, green onion, and any low-carb vegetables," says Chumbley. When ready to eat, mix with fresh chopped avocado.
GET ANOTHER TUNA RECIPE HERE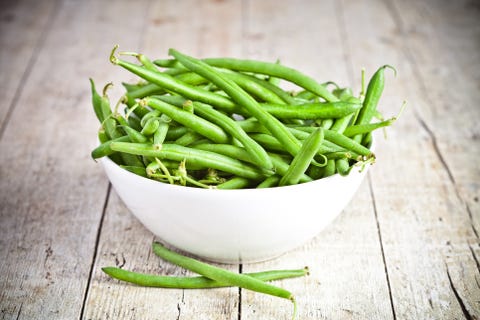 Getty Imagesmarylooo
Green Beans
For lunch on the go, try green beans with almonds with lemon.
"Lemon will give you vitamin C without additional fructose or fruit sugar," says Jeanne Tiberio, R.D., registered dietitian and nutrition tutor with Varsity Tutors. "Green beans are a dark green vegetable, which means they is rich in all sorts of B vitamins. And almonds give you protein, vitamin E, and some iron. In other words, you don't always have to have red meat to get protein and the B vitamins."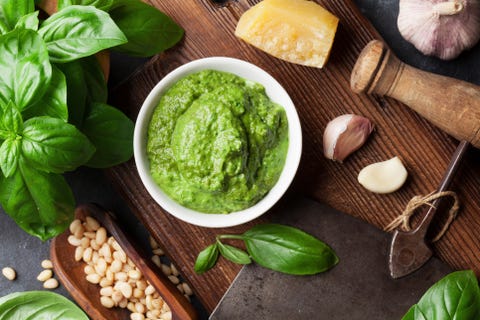 Getty Imageskarandaev
Pesto
"Pesto is best for meal prep because you can freeze it in ice-cube trays and have a delicious high in good-for-you-fats condiment/sauce to pair with protein foods and vegetables," says Chumbley.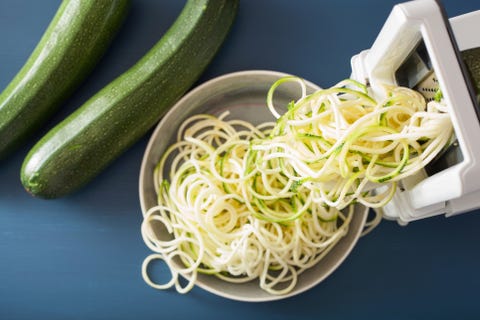 Getty ImagesOlgaMiltsova
Zucchini
"Using strips of zucchini instead of the pasta will work with many different stirfry meals," says Tiberio.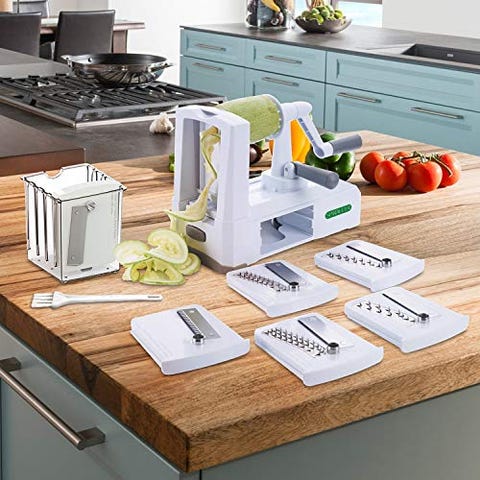 Amazon
Veggie Pasta Maker
Spiralizer
amazon.com

$54.99

$29.99 (45% off)
BUY IT HERE
Zoodles have never been so easy.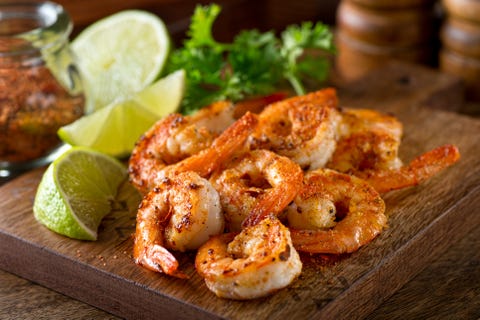 Getty ImagesFudio
Shrimp
Use these high-protein ocean dwellers for a dry shrimp scampi, using strips of zucchini instead of regular pasta.
"I recommend splurging and getting a good quality shrimp. I also use plenty of garlic and Parmesan cheese. You can also sauté the shrimp in butter in a smaller fry pan and combine them separately," says Tiberio.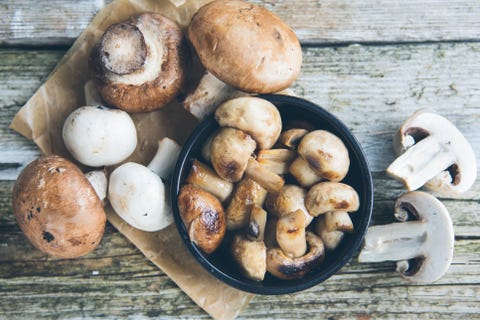 Getty ImagesRistoArnaudov
Mushrooms
Another filling meal is a meatloaf with carrots and mushrooms.
"Because you will be omitting the bread crumbs, I recommend adding 2 eggs and blending the carrots and mushrooms in a processor. This will also give you a complete meal because the carrots are a great source of vitamin A and the mushrooms contain antioxidants and plenty of B vitamins," says Tiberio. "Again, these extra vegetables add fiber to prevent constipation and move the food through your G.I. tract in a timely manner."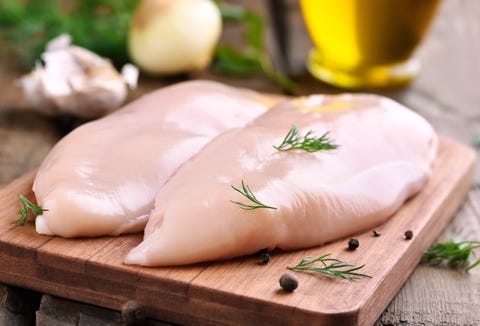 Getty Imagesvoltan1
Chicken Breast
Put them in a Crockpot for shredded chicken. "Prep this protein at the beginning of the week, and then have it on hand to use in a variety of ways all week long," says Chumbley.
GET THE RECIPE HERE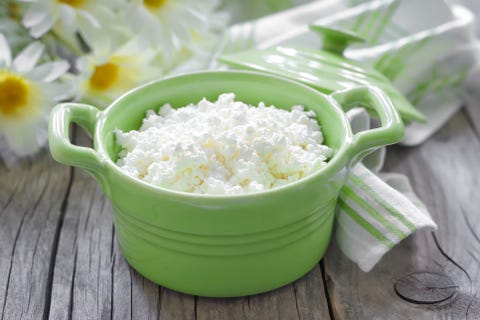 Getty ImagesYelenaYemchuk
Cottage Cheese
Use this to make a super easy baked egg recipe perfect for breakfast.
"Whisk 10 eggs with 2/3 cup full-fat cottage cheese. Divide equally into 12-count prepared muffin tin. Bake for 10 minutes at 350º, then add cubed ham, chopped spinach, crispy bacon, or low-carb salsa and top with mozzarella cheese. Put back into the oven for 10 minutes, then remove and enjoy," says Chumbley.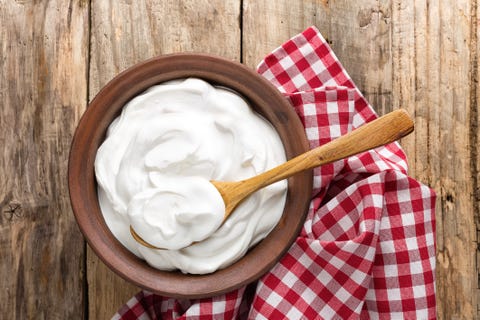 Getty ImagesYelenaYemchuk
Greek Yogurt Dip
"Combine full-fat mayo mixed with 100% plain greek yogurt, chopped green onion, fresh dill, flat-leaf parsley, grated garlic, sea salt, and a squeeze of lemon for a homemade ranch dip with will go with any vegetable or protein," says Chumbley.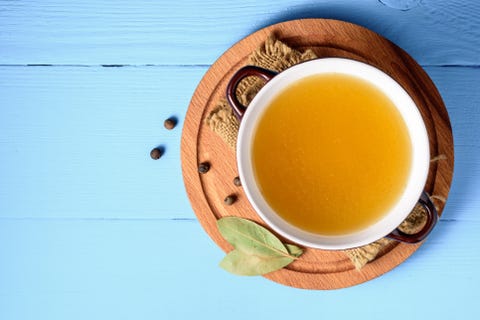 Getty ImagesAndrey Zhuravlev
Bone Broth or Beef Stock
This is perfect for keto soups. "Prep ahead 3 jars of zucchini noodles, sliced cabbage, a few carrots and mushrooms, top with a couple of hardboiled eggs, sliced ginger, or a splash of coconut aminos. Cover and refrigerate. When ready for lunch, pour boiling broth or stock into the jar, and cover for 5 minutes," says Chumbley.
GET THE RECIPE HERE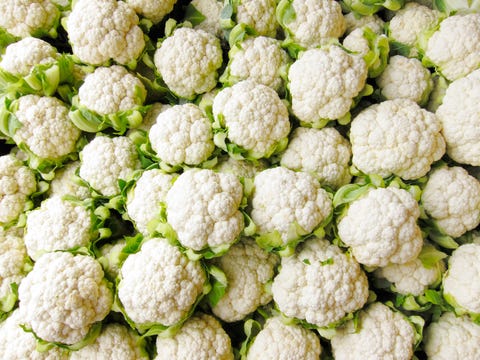 Getty Imagesalantobey
Cauliflower
"A simple cauliflower and cheese casserole is filling and will warm you up in the winter months," says Tiberio. "Use plenty of cauliflower and about 1 cup of shredded cheddar cheese. Season to your liking and add a little cream or milk."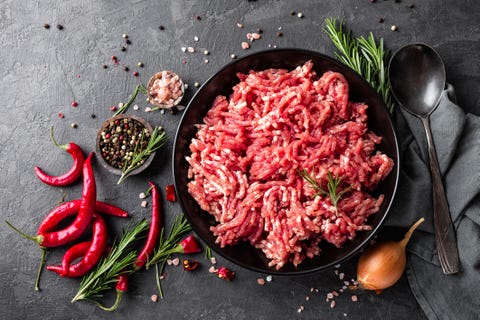 Getty ImagesYelenaYemchuk
Grass-Fed Ground Beef
"Cook at the beginning of the week, and then portion into containers for the week, or put some into 1-cup portions into zip-top baggies to freeze for future easy meal prep use," says Chumbley. Season it with sea salt and chopped onion, so it's ready for a variety of uses throughout the week.
GET THE RECIPE HERE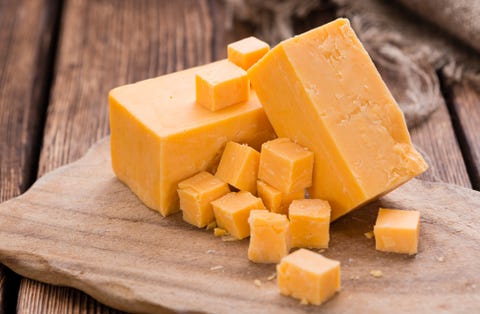 Getty ImagesHandmadePictures
Cubed Sharp Cheddar
"I like to make keto 'Bento Boxes' filled with optimal keto snacks: cubed sharp cheddar cheese, raw almonds, a few blueberries, and a square of unsweetened chocolate," says Chumbley.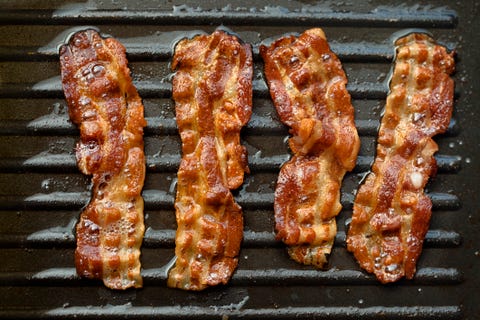 Getty Imageszeljkosantrac
Bacon
"If you're not worried about your cholesterol and want to simply throw everything into a casserole dish, a ground beef casserole with cheese, bacon, and/or eggs will be filling and warm you up in the wintertime. You can add spinach or green beans for a dark green vegetable to complete the dish," says Tiberio.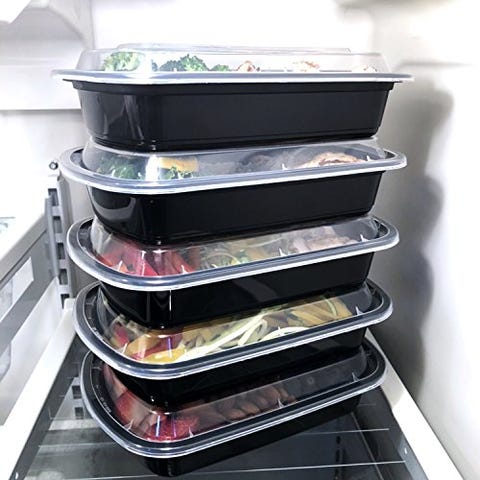 Amazon
Plastic Containers – Set of 15
MealPrep
amazon.com

$24.99

$19.96 (20% off)
BUY IT HERE
Get your keto meal prep on.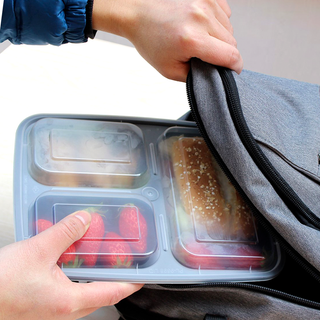 Source: Read Full Article