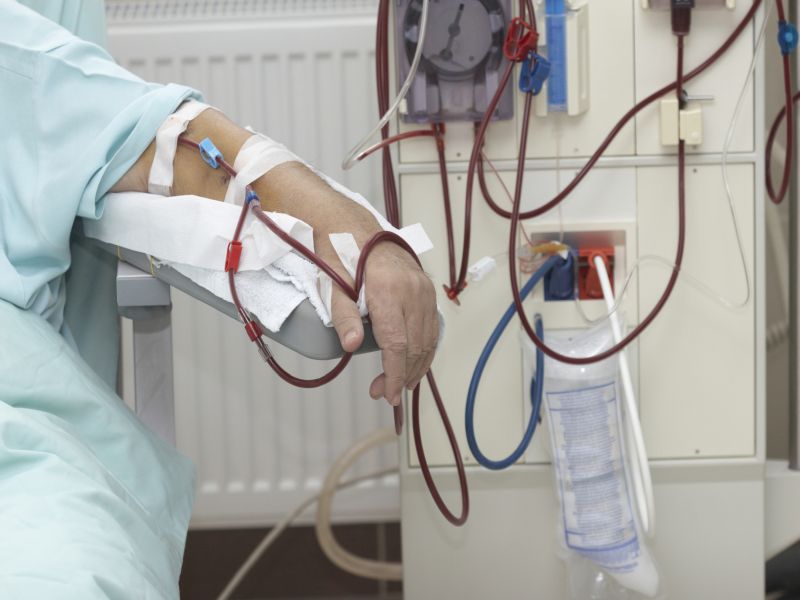 WEDNESDAY, Feb. 12, 2020 — Peritoneal dialysis (PD) and in-center hemodialysis (HD) carry similar survival benefits, according to a review published online Jan. 28 in Nephrology Dialysis Transplantation.
Mohamed E. Elsayed, M.B.B.S., from University of Limerick in Ireland, and colleagues conducted a systematic literature review and meta-analysis to compare mortality between in-center HD and PD.
The researchers identified 17 cohort studies and 113,578 propensity score-matched incident dialysis patients. A pooled analysis yielded an overall hazard ratio of 1.06 (95 percent confidence interval [CI], 0.99 to 1.14) for PD versus HD. Despite considerable variation by country, mortality risks for PD versus HD remained virtually unchanged when stratified by geographical region with HRs of 1.04 (95 percent CI, 0.94 to 1.15) for European, 1.14 (95 percent CI, 0.99 to 1.32) for Asian, and 0.98 (95 percent CI, 0.87 to 1.10) for American cohorts. Similar results were seen for the mortality risk for PD versus HD for patients with diabetes (HR, 1.09; 95 percent CI, 0.98 to 1.21) and without diabetes (HR, 0.99; 95 percent CI, 0.90 to 1.09). Heterogeneity was substantial and was largely attributed to differences in cohort period, study type, and country of origin.
"Reported differences in survival between treatments largely reflect a combination of factors that are unrelated to clinical efficacy," the authors write.
Abstract/Full Text
Source: Read Full Article