Due to the shortage of donated organs, thousands to millions of people with end-stage diseases will remain on waiting lists for years in the hopes that they will one day receive this life-saving procedure.
Image Credits: Couperfield / Shutterstock.com
Although medical examiners and coroners have legal permission to donate the organs of a decedent's body, the reality of this process is often complicated by competing interests that exist between forensic investigators and organ donation networks.
The role of medical examiners and coroners
Any unexpected and/or violent death requires a thorough investigation that is performed by medical examiners and coroners (MEs/Cs). Typically, the situations that will require this type of investigation include the sudden death of an otherwise healthy individual, deaths due to violence, homicides, suicides, accidental or industrial deaths and the deaths of patients who had been hospitalized for less than 24 hours.
Regardless of the situation at hand, the forensic investigation performed by MEs/Cs are expected to provide an accurate and evidence-based determination of the cause of death for each case.
What happens to the organs?
MEs/Cs are given lawful possession and physical custody of a decedent's body by both state and several local legislative bodies throughout the United States. Therefore, in the event that a death requiring forensic investigation has occurred and organ donation is possible, the MEs/Cs have the ability to release an organ or tissue, as long as it does not interfere with any future autopsy or forensic investigation.
While this is true under federal law, several states have specified certain addendums to this rule. For example, Colorado's Organ and Tissue Donation Coroner Protocol Addenda allows the MEs/Cs to release organs with or without restrictions. These restrictions determine whether organs can be released before, during or after the autopsy of the descendent.
Another example is the New York Organ Donor Network, which outlines a specialized cardiectomy procedure that allows the ME to be involved in the procurement of donor hearts. During this time, MEs can weigh recovered hearts, examine the epicardium, as well as both right and left ventricular walls and obtain biopsies of coronary arteries.
Competing interests
Despite the fact that MEs/Cs are permitted to release organs for donation, these forensic professionals still have the jurisdiction to restrict or completely stop organ donation as they deem necessary.
This unfortunately creates a situation in which competing interests exist between the MEs/Cs and the Donation Agency or Organ Procurement Organization (OPO), as both these entities require some level of access to the deceased body. Since MEs/Cs are primarily interested in preserving physical evidence to reach an optimal determination of the individual's cause of death, there is a real concern that any organ retrieval operation will compromise their ability to perform an in-depth postmortem examination.
Does organ donation impact forensic outcomes?
In an effort to reduce the tension that exists between organ donation networks and MEs/Cs, several studies have been performed to assess whether organ donation does in fact impact the quality of forensic evidence and any relating judicial findings or outcomes.
Early assistance by FMEs
A 2014 study conducted in Istanbul, Turkey examined 12,016 autopsy cases over a period of 3 years to determine the potential impact that cadaveric organ donation has on forensic evidence in judicial cases. Despite the vast number of examined cases, only 35 of these cases were found to undergo solid organ harvesting for donations.
One of the key conclusions of this study was the need to consult with a forensic medical expert (FME) prior to diagnosing brain or cardiac death, thereby allowing the FME to be involved in all stages of the forensic process.
By integrating the FME with surgical teams, the forensic professional could participate in the organ harvesting procedure by performing initial investigations on the patient's death and collect samples for forensic screenings.
This early involvement of an FME would, therefore, allow the judicial process to begin early, which ensures the preservation of important physical evidence without preventing usable organs from being donated to individuals in need.
Unaltered autopsy evidence
Once recent study published in 2019 examined 177 records of reported deaths that had been referred for organ donation over a period of four years in Queensland, Australia.
Whereas 147 of these cases were unlikely to be related to criminal action, 30 of these deaths were examined for the possibility that criminal action as involved in the decedent's death. In regard to the cases that eventually required judicial oversight, there was not any evidence that the organ donation of the victims altered the autopsy evidence and subsequent trial proceedings.
Conclusion
Although MEs/Cs may have their reservations on permitting the organ donation of their patients, there remains no documented evidence that confirms that these procedures interfere with subsequent judicial processes. Unfortunately, this apprehension by MEs/Cs not only results in the loss of life-saving organs, but subsequently contribute to the overall shortage of organs available to patients on transplant waiting lists.
While several initiatives have emerged in an effort to reduce the occurrence of ME/C refusals, the rates of these restrictions have not budged. Since the support for organ donation has been widely demonstrated by forensic professional bodies, it is critical that new guidelines are established in order to improve the forensic decision-making processes and ultimately increase the availability of organs for transplantation.
Sources
"Death Investigation and Organ & Tissue Donation" – The United Network for Organ Sharing (UNOS)
Nunnink, L., & Wallace-Dixon, C. (2020). The impact of organ donation on coronial processes and forensic investigation: A literature review. Journal of Forensic and Legal Medicine 71. doi:10.1016/j.jflm.2020.101940.
Arslan, M. N., Melez, I. E., Melez, D. O., Cavlak, M., & Gur, A. (2014). Limitations of cadaveric organ donation on judicial cases and problems confronted in autopsy: Istanbul data in comparative perspective. Forensic Science International 237; 131-136. doi:10.1016/j.forsciint.2013.12.021.
Nunnink, L., Stobbs, N., Wallace-Dixon, C., & Carpenter, B. (2019). Does organ donation impact on forensic outcomes? A review of coronial outcomes and criminal trial proceedings. Journal of Forensic and Legal Medicine 68. doi:10.1016/j.jflm.2019.101860.
Further Reading
All Forensics Content
Epigenetics and Forensics
Chromatography in Forensic Science
Overcoming DNA Degradation in Forensic Science
Reducing PCR Inhibition in Forensic Science
More…
Last Updated: May 26, 2020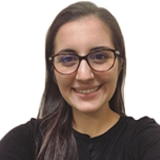 Written by
Benedette Cuffari
After completing her Bachelor of Science in Toxicology with two minors in Spanish and Chemistry in 2016, Benedette continued her studies to complete her Master of Science in Toxicology in May of 2018.During graduate school, Benedette investigated the dermatotoxicity of mechlorethamine and bendamustine, which are two nitrogen mustard alkylating agents that are currently used in anticancer therapy.
Source: Read Full Article