Isis Daniel hadn't thought much about wine until her friend told her, "You look like you should be drinking wine," and took her to a wine bar to try a cabernet, prompting her journey to become one of the internet's most sought after wine experts.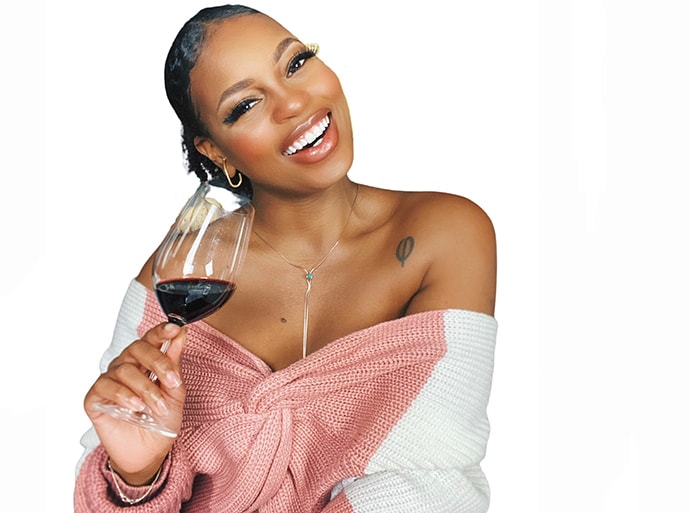 Isis Daniel, sommelier
With mentorship from sommelier Maia Parish, classes from Capital Wine School in Washington, DC, and some encouragement from her mother, Daniel is now TikTok's resident millennial sommelier (@themillennialsomm). A Level 2 Wine & Spirit Education Trust professional, Daniel hosts Tasting Thursdays on her Instagram account and is a mainstay #WineTok creator looking to make wine more approachable.
We asked Daniel for her go-to recommendations at holiday dinners, New Year's brunches, and budget-friendly favorites, whether you're a med student pinching pennies or looking to splurge on something special.
Cheers to a Holiday Dinner
Sunset Cellars Old Vine Zinfandel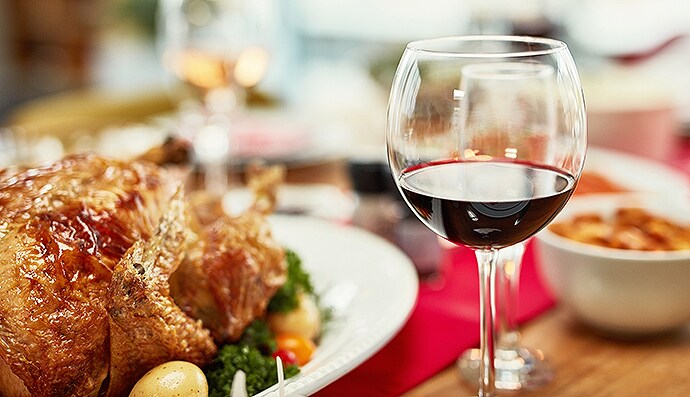 When it comes to a big holiday dinner, Daniel recommends an old vine zinfandel, specifically the bottle from Sunset Cellars (her personal fave): "Old vine zins have the flavor, the depth, and the complexity to go with a lot of hearty, flavorful dishes. If you're doing leaner meats like chicken or turkey, you can still do a zin, just opt for a younger zin. For hearty dishes, old vine zins that have been aged for a while are perfect."
Forget the Champagne! Try Something New for New Year's
Freixenet Cava Brut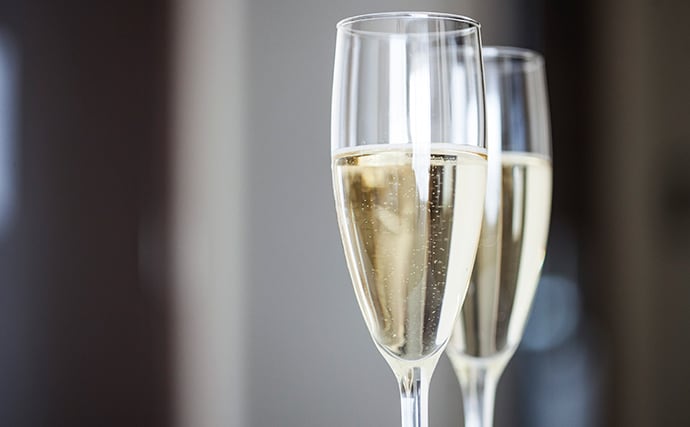 It isn't New Year's Eve without sparkling wine! But this one's for more than just midnight toasts; it's versatile enough to go with dinner, too.
"Sparkling wine goes with almost everything, so I always recommend Cava. The Freixenet Cava is a great option and alternative to champagne. [It's] made the same way as champagne but at a much better price. Cava has a lower acidity than champagne, too, so if that's something you're looking for, go for it! One thing I love to pair sparkling wine with is chicken and waffles at New Year's brunch."
Budget Brut for the Med School Student
Black Girl Magic Sparkling Brut and Black Girl Magic Rosé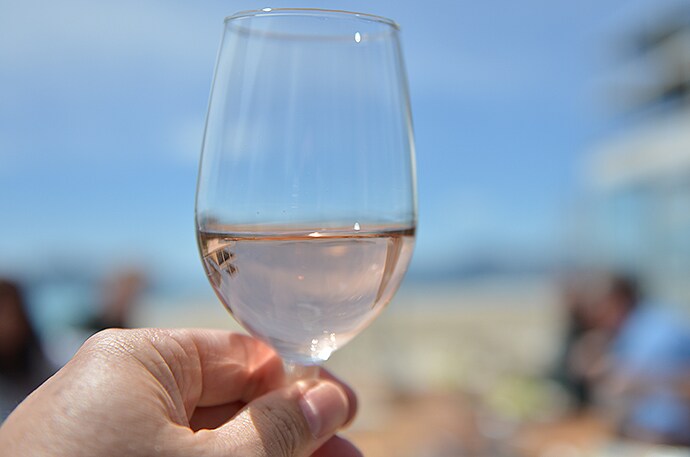 If you're on a tight budget but want to feel festive, Daniel recommends these options from McBride Sisters Black Girl Magic. The rose runs just under $20, and the sparkling brut just under $30. With flavors of crisp apples, pear, citrus, and white florals, Daniel is partial to the sparkling brut: "It's a bit on the sweeter side and could go with holiday dishes. It's very approachable and easy to drink."
Think Outside the Bottle
"Orange Wines"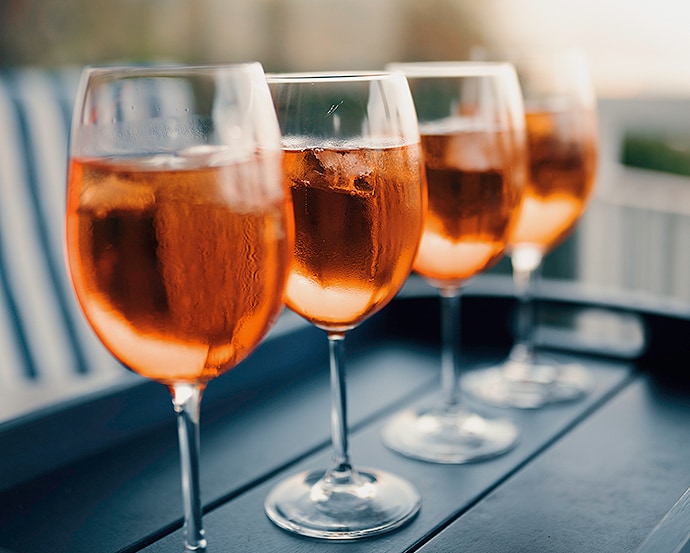 Currently trending, orange wines, or skin-contact wines, utilize the skin of white grapes during the fermentation process, which creates a wine that comes in a spectrum of unexpected hues, from amber to deep orange. Depending on the choices that are made when bottle-aging orange wines, unique flavors like wet leaf, an earthy and herbal tone, or butterscotch may arise. Daniel is a huge proponent of the orange wine movement and recommends that everyone give it a shot.
"There are certain flavors and tannin that come from stems and seeds from a grape that can change. When you talk about style, there are traditional ways or methods used by winemakers when it comes to orange wines," Daniel explains. "Orange wine is delicious and very unique and different, it goes well with squash, mushrooms, and roasted vegetables; things like that."
Leave Room for Dessert (Wine)
Wagner Riesling Ice Wine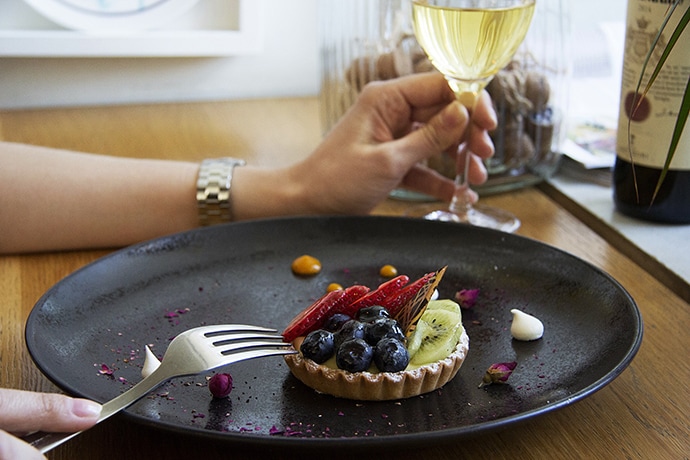 Following up a holiday dinner with a holiday dessert is a must, and dessert wines like ruby ports are a great option. If you want to try something unexpected, Daniel recommends ice wine. If you aren't familiar with the process, Daniel breaks it down like so: ice wine is made from grapes that have been frozen on the vine. The ice crystallizes the water so when the grapes are crushed, juices, sugar, and acidity can be separated from the water, creating a more concentrated flavor.
"I am a port girl myself, but I also love ice wine. I've been on an ice wine kick and I recommend the Wagner Ice Wine Riesling. Whenever you're having dessert wine, you have to have dessert, too, of course! I don't even really like chocolate, but if I'm having a port, I'll grab a piece of chocolate and just vibe. That's the beautiful thing about wine pairings ― if you don't like the wine, find a food, if you don't like the food, find a wine."
For more news, follow Medscape on Facebook, Twitter, Instagram, and YouTube.
Source: Read Full Article