Introduction
Laboratory Automation
How Can Automation Help Microbiology?
Workflow
Using Automation for Assays
Special Sample Types
Artificial Intelligence
The Future
References
---
Automation is a trend that is affecting all areas of scientific research. This article will look at the increasing use of automation in microbiology and how it is aiding modern laboratory-based research.
Image Credit: Elpisterra/Shutterstock.com
Laboratory Automation
Automation has been used in laboratories for decades, and, indeed, any use of machinery in the laboratory can be considered automation. Automation is the change from manual work to the use of machines. A prime example of automation that has been in use for many years in laboratories is the centrifuge.
More recently, there has been a demand for processes that automate the complete workflow process. For instance, there has been significant research into manufacturing automated systems that provide blood culture analysis, continuously monitor culture growth, or provide minimal inhibitory concentration determination.
There are two principal components to laboratory automation: hardware and workflow. These two principles are intrinsically linked, as adjusting the workflow to realize automation potentials helps realize the automation potential of hardware. A well-structured and flexible hardware control system is essential for automation.
How Can Automation Help Microbiology?
Microbiology laboratories are undergoing a rapid transformation, with several changes presenting challenges for researchers. The complexity of studies and associated costs are increasing, with pressure from stakeholders such as commercial payers and governments on clinical researchers. These pressures and challenges are facilitating the need for consolidation and centralized facilities. Amongst the current goals of microbiology are reducing costs, improving turnaround time, and improving testing efficiency.
Comprehensive automation of the entire testing process provides enormous advantages for microbiology studies. It helps to improve the efficiency of studies and improves the safety of researchers. The current discussion amongst microbiologists is achieving "total lab automation," where all steps in the diagnostic workflow from inoculation to final results are automated.
Workflow is a multi-step process that involves several elements. An ideal laboratory automation system in microbiological research studies must be able to process different agar plates, broths, slides, and specimen containers, for instance. Samples sent to labs must be inoculated, and the culture results must be evaluated and documented. If necessary, follow-up work must be initiated. Ideally, the registration of specimens when they enter the lab should be automated, as well as the generation of reports.
Automated reading can be achieved with several samples being read at once, which would otherwise be time-consuming for clinical researchers, increasing the time needed for studies and overall costs.
Image Credit: Gorodenkoff/Shutterstock.com
Workflow
Workflow is defined as a repeatable activity pattern. The sequence of operations in a workflow is performed by human workers, machines, or both. Workflow can cover both long and short operational sequences, cover the lifecycle of a patient sample, be the primary organizational element of a study, or the complete process from sample arrival to the end of diagnostic processes.
Lean workflows produce the least amount of waste and aim to arrive at the result in the shortest possible time. Automation can improve process efficiency and achieve leaner workflows by removing the necessity for human intervention. The term "classic workflow" describes the manual processes currently in use in many microbiology laboratories worldwide. It is challenging to differentiate between classic and automated workflows due to a mixture of manual and automated steps used in conventional microbiology studies.
Using Automation for Assays
Laboratory automation can significantly improve the quality and efficiency of traditional assays, which are a significant element of microbiological studies. However, some assays are more challenging to perform in automated systems than in classic systems.
Quick tests, used to guide follow-up work in classic workflows, are too time-consuming in automated systems and incompatible with lean workflows. Rather than performing quick tests, definitive IDs are more suitable for automated workflows. Bacteria can be identified to the species level, which has a collateral benefit. In terms of quick susceptibility tests, automated systems are better suited to definitive susceptibility tests, which increase the quality of testing and avoid false positives and negatives.
Automation improves susceptibility testing quality by overcoming issues with using agar dilution plates for multiple strain testing, which can cause confusion when reading the results of tests and during follow-up work. In automated workflows, plates have unique identifiers, and as soon as they are identified, the image is added to the database. Plates are fully tracked in the system, allowing for a more precise definition of incubation time.
Special Sample Types
Several studies have reported the advantages of an automated workflow for particular sample types. Studies have indicated that an automated workflow can reduce the time to report for blood cultures by 24 hours. The duration of empirical therapy can be reduced by 32 hours compared to evidence and AST-based therapy. Processing urine samples with total laboratory automation improves the detection rate of pathogens and reduces observed times to report.
Another recent study has indicated that the median time needed for a negative report of MRSA can be reduced to 24 hours from 48 hours. Moreover, the quality of work increases using automated inoculation.
Artificial Intelligence
Another vital element of automation is the use of computer software. Disruptive technologies such as artificial intelligence and machine learning provide enormous opportunities for improving the automation process and, consequently, the efficiency and quality of clinical microbiological studies.
While a powerful tool, artificial intelligence requires changing laboratory infrastructure and increasing laboratory researchers' technical demands. However, they possess huge potential for expanding the scope of laboratory medicine. With automated workflows and advances in laboratory equipment technology, artificial intelligence will help to replace manual steps within the research workflow.
Image Credit: PopTika/Shutterstock.com
The Future
Laboratory automation presents huge opportunities for the field of microbiology. While it will require changes in infrastructure and operations, it will improve the efficiency of studies and the quality of results and provide opportunities for cost reduction.
References:
Naugler, C. and Church, D.L. (2019). Automation and artificial intelligence in the clinical laboratory. Critical Reviews in Clinical Laboratory Sciences, 56(2), pp.98–110. doi:10.1080/10408363.2018.1561640.
‌Burckhardt, I. (2018). Laboratory Automation in Clinical Microbiology. Bioengineering, 5(4), p.102. doi:10.3390/bioengineering5040102.
‌www.mlo-online.com. (n.d.). StackPath. [online] Available at: https://www.mlo-online.com/diagnostics/microbiology/article/21106582/automation-enables-the-future-of-clinical-microbiology [Accessed 20 May 2022].
‌
Further Reading
All Microbiology Content
Microbiology and Food Security
What Can Microbiology Tell Us About Extraterrestrial Life?
How Intelligent are Microbes?
How Could Microbes Help to Solve Climate Change?
More…
Last Updated: May 20, 2022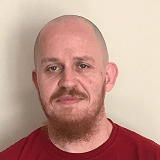 Written by
Reginald Davey
Reg Davey is a freelance copywriter and editor based in Nottingham in the United Kingdom. Writing for News Medical represents the coming together of various interests and fields he has been interested and involved in over the years, including Microbiology, Biomedical Sciences, and Environmental Science.
Source: Read Full Article