As of April 11, 2022, almost 500 million individuals around the world have been infected with the severe acute respiratory syndrome coronavirus 2 (SARS-CoV-2), of which over 6.2 million people have died.
Study: COVID-19 vaccine and Menstrual conditions in female: data analysis of the Vaccine Adverse Event Reporting System. Image Credit: Prostock-studio / Shutterstock.com
Background
Safe and effective vaccines against the coronavirus disease 2019 (COVID-19) are considered long-term solutions to gain control of the current pandemic. To date, three vaccines had been approved for emergency use by the Food and Drug Administration (FDA) in the United States.
The predominant types of adverse events that were observed in pre-emergency authorization clinical trials of COVID-19 vaccines were mostly local and systemic reactions. However, concerns regarding the post-marketing safety and efficacy of vaccines remain due to the short development cycle.
To monitor the post-marketing safety of vaccines, countries across the globe have implemented several measures for the collection of information on vaccine recipients. In the United States, the Centers for Disease Control and Prevention (CDC) use the Vaccine Adverse Reaction Reporting System (VAERS) to monitor the safety of COVID-19 vaccines.
Since the approval and subsequent widespread distribution of COVID-19 vaccines, an increasing amount of research has been conducted on specific groups of vaccine recipients such as adolescents, the elderly, individuals with cardiovascular diseases, maternity, and those with rare allergic reactions. Despite these efforts, there has been minimal research on the impact of vaccines on menstrual conditions.
A new study under consideration at BMC Women's Health journal and published on the Research Square* preprint server discusses the safety of COVID-19 vaccines in females based on data reported in the VAERS by estimating the potential relationship between COVID-19 vaccines and menstrual disorders.
Flow diagram of case inclusion in this study
About the study
The current study included data from VAERS, wherein any suspected adverse drug reactions (ADRs) associated with vaccine use are reported. Moreover, VAERS helps to detect any early signs of a possible vaccine adverse event that has not been previously identified in premarketing trials. This platform also collects information on the type of vaccine received, the individual who received the vaccine, and the adverse reaction that took place.
Thereafter, the dataset between 1990 to November 12, 2021, was downloaded for both U.S. regions and non-U.S. regions. Information was collected on the vaccine type, age, vaccine dose, type of menstrual disorder, vaccination date, patient outcome, history, and reporting interval from each of the reports.
Study findings
The results indicated that 1,742,590 cases of adverse events were recorded in the VAERS database by November 12, 2021, of which 60.94% were reported in females. Of these events, 14,331 were categorized as menstrual disorders, wherein 13,118 were exposed to COVID-19 vaccines and the remaining individuals were exposed to some other vaccine. Out of the remaining 1,047,452 adverse events, 587,325 were exposed to COVID-19 vaccines and 460,130 were exposed to other vaccines.
The most prevalent menstrual disorder events in both COVID-19 vaccine and non-COVID-19 vaccine recipients included irregular menstruation with 4,626 cases in the COVID-19 vaccine group and 372 cases in the non-COVID-19 vaccine group. Furthermore, 2,698 cases of delayed menstruation, 28 cases of menorrhagia, and 2,088 cases of intermenstrual bleeding were reported in the COVID-19 vaccine group. For the non-COVID-19 vaccine group, six cases of intermenstrual bleeding, 301 cases of amenorrhoea, and 251 cases of menorrhagia were reported.
The mean age at the time of reporting was 36 years for the COVID-19 vaccine group and 20 years for the non-COVID-19 vaccine group. However, a large proportion of reported age was not known for both groups. Most of the menstrual irregularities were reported in the younger age for the non-COVID-19 vaccine group while it was reported in the prime age for the COVID-19 vaccine group.
The time from vaccine exposure to reported onset of the menstrual disorder was found to be a median of 3 days for 11,681 cases. The adverse reaction reporting interval was found to be less than 100 days for 10,877 cases in the COVID-19 vaccine group. For the non-COVID-19 vaccine group, the mean reporting interval was found to be 8 days.
Furthermore, 20 non-COVID-19 vaccines were associated with menstrual disorders, few of which include the Hepatitis B, Tetanus toxoid, pneumococcal, influenza virus, anthrax, smallpox, and measles, mumps and rubella virus vaccines.
A total of 1,079 serious adverse events were reported in the COVID-19 vaccine group with no deaths. Comparatively, 901 serious adverse events were reported in the non-COVID-19 vaccine group with three deaths.
A total of 1,175 cases were reported to suffer from disease during vaccination, while 6,481 cases were diagnosed with a disease before vaccination. Furthermore, 9,613 cases of menstrual disorders were reported for the Pfizer-BioNTech vaccine, 742 cases for the Johnson & Johnson vaccine, and 2,748 cases for the Moderna vaccine. Reporting odds ratio analysis also indicated that COVID-19 vaccines might be related to the incidence of menstrual disorders, with age being a significant risk flag.
Conclusions
Taken together, the study findings suggest an association between COVID-19 vaccines and reports of adverse reactions to menstrual disorders. However, the data for the study was taken from VAERS, where the number and quality of reports might influence results. Therefore, further research is needed to monitor the incidence of adverse reactions to vaccines in females.
Some of the limitations of the study included that it is not clear whether the adverse reactions were caused due to disease or vaccination. Second, the results were susceptible to various biases due to the spontaneous reporting nature of VAERS. A third limitation was that the study does not include data on co-vaccination, which is capable of suppressing or enhancing the immune response.
*Important notice
Research Square publishes preliminary scientific reports that are not peer-reviewed and, therefore, should not be regarded as conclusive, guide clinical practice/health-related behavior, or treated as established information.
Journal reference:
Zhang, B., Yu, X., Liu, J., & Liu, P. (2022). COVID-19 vaccine and Menstrual conditions in female: data analysis of the Vaccine Adverse Event Reporting System. Research Square. doi:10.21203/rs.3.rs-1388159/v2. https://www.researchsquare.com/article/rs-1388159/v2?utm_source=ShortlistApp&utm_medium=email&utm_campaign=website.
Posted in: Medical Research News | Medical Condition News | Women's Health News | Disease/Infection News | Pharmaceutical News
Tags: Adolescents, Anthrax, Bleeding, Coronavirus, Coronavirus Disease COVID-19, Efficacy, Food, Hepatitis, Hepatitis B, Immune Response, Influenza, Measles, Menorrhagia, Menstrual Disorder, Menstruation, Mumps, Pandemic, Research, Respiratory, Rubella, SARS, SARS-CoV-2, Severe Acute Respiratory, Severe Acute Respiratory Syndrome, Smallpox, Syndrome, Tetanus, Vaccine, Virus, Women's Health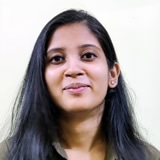 Written by
Suchandrima Bhowmik
Suchandrima has a Bachelor of Science (B.Sc.) degree in Microbiology and a Master of Science (M.Sc.) degree in Microbiology from the University of Calcutta, India. The study of health and diseases was always very important to her. In addition to Microbiology, she also gained extensive knowledge in Biochemistry, Immunology, Medical Microbiology, Metabolism, and Biotechnology as part of her master's degree.
Source: Read Full Article