A recent study conducted at the University of Southern California (USC) in Los Angeles, California examines the characteristics of university staff and faculty who remained unvaccinated against the coronavirus disease 2019 (COVID-19) before the university campus reopened for in-person learning in spring-summer 2021. This study, led by Dr. Jennifer B. Unger, is published on the medRxiv* preprint server.
Study: Characteristics associated with COVID-19 vaccination status among staff and faculty of a large, diverse University in Los Angeles. Image Credit: vlada_maestro / Shutterstock.com
Vaccine hesitancy
COVID-19 vaccination is the best method for reducing morbidity and mortality associated with infection by the severe acute respiratory syndrome coronavirus 2 (SARS-CoV-2). Even after the global effects of the pandemic, around 30-50% of vaccine-eligible individuals in the U.S. remain unvaccinated.
The reasons for not accepting vaccination may include health disparities, mistrust of government and medical institutions, misinformation, political beliefs, and fear of the long-term side effects. Delaying or not accepting vaccination is termed as vaccine hesitancy.
Due to unvaccinated individuals, the resumption of university campus activities will be a cause of concern because of the possibility of COVID-19 outbreaks. By understanding vaccine hesitancy, it will be easier to encourage vaccination by targeted campaigns.
The current study has examined the characteristics of individuals associated with a COVID-19 unvaccinated status within the university staff and faculty during the spring and summer of 2021.
Online survey
The university staff and faculty were invited by email to complete an online survey. The eligible participants included current USC employees above 18 years of age. All participants provided informed consent.
The online survey included questions related to the following demographic data:
Self-identified race – White; Asian/Asian American; Black/African American; Hispanic/Latinx; multicultural; or other
Sex
Age
Political affiliation – Democrat, Independent, Republican, any other
Division of employment – staff, faculty, student employee
Subdivision of employment – healthcare-related versus non-healthcare division
Change in income during the pandemic
Work from home status
Self-reported COVID-19 history.
Housing situations
Recent travel data
COVID-19 knowledge and attitudes
Compliance with prevention behaviors including masking and social distancing
The outcome variable was self-reported vaccination status at the time of the survey.
The study involved a statistical analysis to determine significant characteristics associated with the likelihood of being unvaccinated.
Results
A total of 2,125 individuals (75.4%) out of 2,817 completed the online survey. Among the participants, the mean age was 42.2 years. Furthermore, 40.2% of study participants identified themselves as white and 23.8% identified as Asian/Asian American.
68.3% of participants were female, whereas 65.6% identified their political affiliation as Democrat.
Regarding employment characteristics, 70.5% were employed as staff, 55.7% worked in a non-healthcare-related division. Taken together, 72.9% of survey respondents had no change in income during the pandemic, with 79% who reported working from home. Regarding COVID-19 related data, 82.2% reported no history of COVID-19, and 78.4% self-reported a COVID-19 vaccination positive status.
The participants who had greater odds of being unvaccinated included Asian and Asian American and Hispanic/Latinx or Multicultural/Other participants. Furthermore, individuals who worked as university staff members, as compared to faculty, were more likely to be unvaccinated. Similarly, those who worked in healthcare-related divisions as compared to non-healthcare divisions were also less likely to be vaccinated.
Individuals who were older than 32 years in age, had a decrease in income, were unable to work remotely, did not travel outside of the Los Angeles area, and were politically affiliated as Independent or as something else versus Democrat all also had greater chances of being unvaccinated.
Limitations of the study
This study was based on a non-random sample of university staff and faculty who responded to an online survey. Therefore, the results may not generalize to the larger population. The data collected through the survey was self-reported, including COVID-19 vaccination status; thus, all data collected here was not validated.
Conclusions
The results of this study suggest that several factors associated with racial and social disparities support COVID-19 vaccine hesitancy. For example, participants who experienced racial discrimination were more likely to be vaccine-hesitant.
The current study identifies potential barriers to attaining vaccination. It has identified certain groups that may benefit from targeted education and vaccination campaigns. The study findings may also help in formulating university policies and programs to address future pandemics.
*Important notice
medRxiv publishes preliminary scientific reports that are not peer-reviewed and, therefore, should not be regarded as conclusive, guide clinical practice/health-related behavior, or treated as established information.
Journal reference:
Nicolo, M., Kawaguchi, E., Ghanem-Uzqueda, A., et al. (2021). Characteristics associated with COVID-19 vaccination status among staff and faculty of a large, diverse University in Los Angeles. medRxiv. doi:10.1101/2021.09.29.21264315. https://www.medrxiv.org/content/10.1101/2021.09.29.21264315v1.
Posted in: Men's Health News | Medical Research News | Medical Condition News | Women's Health News | Disease/Infection News | Healthcare News
Tags: Coronavirus, Coronavirus Disease COVID-19, Education, Health Disparities, Healthcare, Mortality, Pandemic, Respiratory, SARS, SARS-CoV-2, Severe Acute Respiratory, Severe Acute Respiratory Syndrome, Syndrome, Vaccine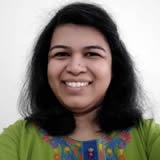 Written by
Dr. Shital Sarah Ahaley
Dr. Shital Sarah Ahaley is a medical writer. She completed her Bachelor's and Master's degree in Microbiology at the University of Pune. She then completed her Ph.D. at the Indian Institute of Science, Bengaluru where she studied muscle development and muscle diseases. After her Ph.D., she worked at the Indian Institute of Science, Education, and Research, Pune as a post-doctoral fellow. She then acquired and executed an independent grant from the DBT-Wellcome Trust India Alliance as an Early Career Fellow. Her work focused on RNA binding proteins and Hedgehog signaling.
Source: Read Full Article