A systematic review and meta-analysis show that tranexamic acid for bleeding significantly lowers mortality at 1 month after traumatic injury and traumatic brain injury, according to a new study in JAMA Network Open, Emergency Medicine. But an attempt to gain new insights about other outcomes, including thromboembolic events, associated with the treatment was stymied by the variability of the data in the studies covered by the review.
Compared to controls, those treated with the therapy — which slows the breakdown of blood clots and is frequently used to manage heavy bleeding during menstrual periods — had a mortality rate at 1 month that was 17% lower, a significant difference (95% CI, 0.71 – 0.97).
"A subgroup analysis revealed that patients with multiple traumatic injuries may benefit more from tranexamic acid administration than patients with TBI, in particular when the leading pathological finding was hemorrhage along with clinical signs of shock," said the researchers, led by Marc Maegele, MD, professor of trauma and orthopedic surgery at Cologne-Merheim Medical Center in Germany.
Researchers said they performed the study to try to resolve remaining questions about the use of tranexamic acid in cases of trauma. It is approved for heavy menstrual bleeding and hemophilia, but is often used off-label for bleeding related to cardiac surgery, orthopedic surgery, and traumatic injuries.
"The present work was performed to provide an updated, high-quality systematic review and meta-analysis on the use of tranexamic acid in patients with trauma," they said.
Researchers included 31 studies — 6 randomized, controlled trials and 25 observational studies. The patients were aged 15 years or older and were treated in emergency rooms for traumatic injuries, traumatic brain injuries, or both.
When researchers pooled the data for 1-month mortality, the risk reduction (RR) for the tranexamic acid group was 0.83, with moderate variability, or heterogeneity, across the data from all the studies. This was confirmed, they said, with an analysis of only the randomized, controlled trials that had no heterogeneity, which showed an RR of 0.92 (95% CI, 0.87 – 0.97).
They found that they could not pool the data for 24-hour mortality or overall mortality because there was too much heterogeneity across the data. For 24-hour mortality, the risk reduction values for the studies that were included ranged widely from 0.11, showing a huge reduction in risk, to 3.38, showing a big increase in risk. For overall mortality, the RRs ranged from 0.09 to 2.94.
The data for thromboembolic events for those given treatment and those who were not also could not be pooled because of the wide variability, with RRs ranging from 0.14 all the way to 24.12 across the studies, they said.
"Different approaches may explain major heterogeneity among studies," the researchers said.
"Reasonable concerns about potential thromboembolic events with tranexamic acid remain, but a definitive conclusion cannot be reached owing to a lack of homogenous data," they said. "Therefore, the use of tranexamic acid, as with any other pharmacological therapy, needs to be balanced against its potential risks."
Researchers said the difficulty with pooling the data points to a need to refine research approaches.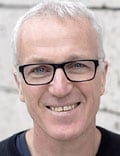 Dr Ian Roberts
"Systematic reviews constitute a complex research tool that can have a powerful impact on future decision-making," they said. "However, it is essential to fully implement guidelines for systematic reviews to ensure that results are well-generated and analyzed. When heterogeneity occurs, it needs to be reported sufficiently while evaluating population characteristics, study interventions, and outcome assessments."
Ian Roberts, PhD, professor of epidemiology at the London School of Hygiene and Tropical Medicine, UK, who has studied tranexamic acid after traumatic injury, said the findings don't advance the knowledge in the field.
"Combining the results from randomized and observational studies is not a good idea — there is good evidence from randomized trials that tranexamic acid reduces mortality with no increase in thrombotic effects," he said. "Muddling this message with observational studies is not helpful." In the observational studies, he said, the patients receiving the treatment tend to be sicker and more vulnerable to thrombosis.
The study should reinforce the use of tranexamic acid for trauma patients, given the finding of reduced 1-month mortality, he said.
"What would a trauma victim want?" he said.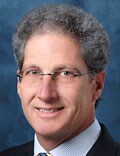 Dr Daniel Margulies
"Lumping high-quality randomized trials with low-quality observational studies is not the evidence-based medicine we need," Roberts said. "About 3500 people die each year in the US because they do not receive the only proven life-saving treatment for trauma — that is a scandal."
Daniel Margulies, MD, director of acute care surgery at Cedars Sinai, Los Angeles, California, said tranexamic acid is part of his center's "massive transfusion policy" or MTP.
"When MTP is activated, there is a lot of hemorrhage and we use tranexamic acid," he said.
He said it is good to see a review of the literature as a whole, and that it could boost awareness about the value of tranexamic acid, even though the review indicates that "thrombosis is still an unresolved concern."
"It might convince some that currently don't use it to do so."
Maegele, Roberts, and Margulies have disclosed no relevant financial relationships.
JAMA Netw Open. 2022;5:e220625. Abstract
Tom Collins is a freelance writer in South Florida who has written about medical topics from nasty infections to ethical dilemmas, runaway tumors to tornado-chasing doctors. He travels the globe gathering conference health news and lives in West Palm Beach.
Follow Medscape on Facebook, Twitter, Instagram, and YouTube.
Source: Read Full Article