Every mom wants her baby to be happy, active, and healthy. A baby's development during the first year of life largely depends on a healthy diet. Thankfully, there is no lack of quality baby formulas on the market. But buying top-quality products isn't enough. You must also know how to store baby formula correctly.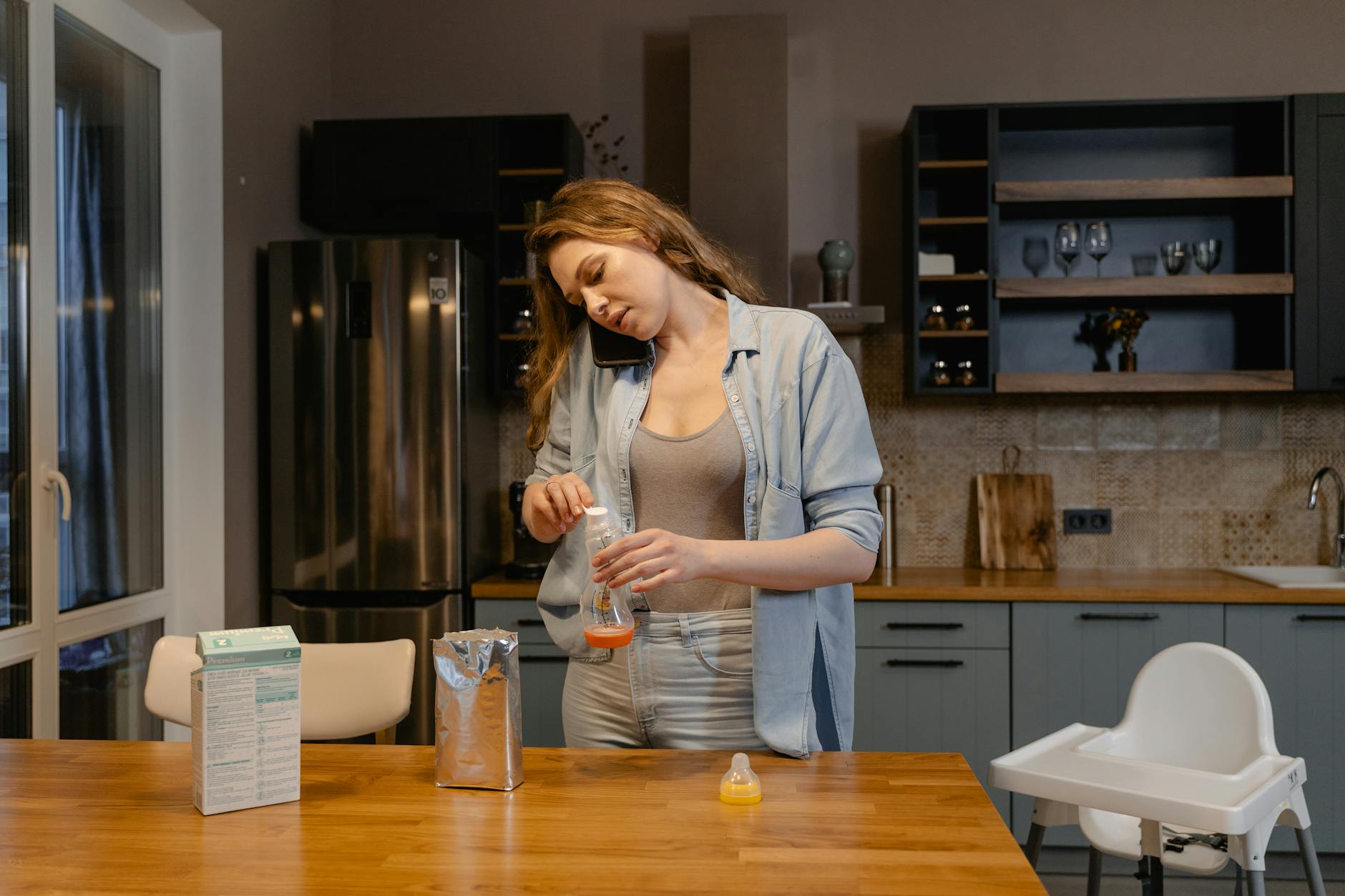 General rules for storing baby formula
The variety and affordability of infant foods make your life so much easier. But there is always the issue of how and where to store them. To prevent baby formulas from spoiling or losing their healthy properties, follow these rules.
Keep it hygienic. Always wash your hands thoroughly before preparing formula and before feeding your baby. Remember that all the bottles, nipples, and accessories must be always clean and stored separately under sterile conditions.
Storage. Dry formulas must be stored in well-aired cabinets where older children or pets can't reach them. As a mom, you have to think about lots of things at the same time. It's no wonder that you can forget things from time to time. So once you open a baby food package, slap a sticker on it with the exact date when it was opened.
Containers. Containers in which you keep your infant foods can be made of glass or plastic. But always make sure that they are made of food-grade materials.
How do you store baby formula?
Here are a few important tips on storing formula.
Read the labels attentively
The date of expiry is always there. The majority of brands put their products into tins or cardboard boxes with airtight lids and aluminum foil bags. In case the formula you use comes in cardboard boxes, transfer the contents of the box into a glass container. This will keep it safe from harmful bacteria. HiPP baby formula comes in two different packages HiPP Combiotic Dutch and HiPP Combiotic German, so you can buy it in whichever package you want.
Follow shelf life recommendations
The average shelf life of infant formula is about 3 weeks. It's the optimal time for storing the products after they've been opened. Once that time is over, using the baby food is no longer safe. Besides, many vitamins and nutrients start breaking down with exposure to the air.
Dispose of leftovers
If your baby didn't eat up the entire batch you've prepared, dispose of it. The leftovers can't be stored. Bacteria reproduce fast in a warm liquid and using it again isn't safe for your baby.
Follow safety recommendations when making formula to go
If you prepare some formula to go, remember to store it in a sterile container. But even so, it can't be stored for more than 3 hours at a temperature not higher than 72F.
The length of an infant formula's storage life may vary. Always follow the recommendations you can find on the formula package labels. This will help you make sure that your baby's food maintains its health benefits and stays safe.
And remember: whenever in doubt, talk to your pediatrician. A medical professional will always be able to give you useful tips on how to keep your infant food safe and healthy.